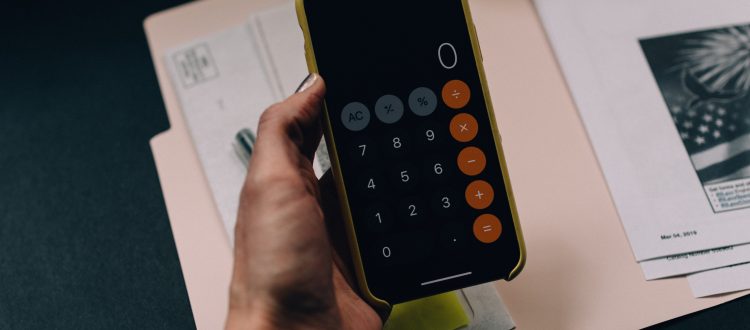 Whether you live in a dual-income house, or are working with family members, it is important in Canada to understand income splitting rules. During COVID, with many small businesses relying more on family members to help out in British Columbia and Canada, it's even more important to know income splitting rules.
Income splitting is simply when income from one (high-earning) family member is transferred to another (low-earning) family member to reduce tax burdens. In B.C., even though the marginal tax rates are lower, this is still something that families can do to reduce taxes.
Prior to 2018, a dividend from a Canadian private corporation (CCPC) could be paid to a family member that was 18 years of age or older without any restrictions. This simply meant that the family member would be taxed in their appropriate tax bracket.
Income tax brackets throughout Canada are seen below:
So, income splitting would allow a family member that (for example) is paying 29% tax to reduce their income to only have to pay 20.5%, and provide livable income to another family member who would then be paying 15% to 20% on their income.
In other words, the purpose of splitting the income among family members is so that the business owner could reduce the overall tax paid to the Canadian Revenue Agency.
Income splitting is also referred to as income sprinkling and would occur when some of the income of the business owner was shifted to family members whose income was less.
As you can see in the above table, the federal tax rate is significantly less for those earning less income. This means that (in theory) someone could cut their income in half by splitting income with a family member to reduce their income tax rate.
This is just for Canada though. Although B.C. does have a much lower marginal rate than other provinces, tax adds up immensely. For example, if an individual living in B.C. earned an annual income of $150,000, they would be looking at a tax rate of over 40%.
The table below shows the marginal tax rates (that is, the tax rate in addition to the federal rates seen above), that apply to business owners and employees throughout B.C.
Based on this table, if someone earned $150,000 per year in B.C., they would be on the hook for 43.7% tax. However, if they split their income with a family member so they only "earned" $90,000, and another family member earned $60,000, the primary earner would only have to pay 31% in tax, and the other would pay only 28%. A much more manageable rate.
Changes to the rules
In 2018, however, the federal government changed how they looked at income splitting, with the new rules came into effect on January 1, 2019. For small businesses and their families, these new rules affected some of the tax flexibilities that were offered as a result the income splitting.
This new regulation is simply an expansion of the rules for children under 18 years of age and is referred to as TOSI, or Tax on Split Income.
The new rules meant that dividends paid to family members, or the split income of all persons over 18, would now be taxed at "the highest marginal tax rate". Essentially, the new rule takes away the ability to leverage lower tax rates by splitting your income with a family member or members in a lower tax bracket.
In this context, split income includes dividends, capital gains or any interest and the individual is an immediate family member such as a spouse, child, or sibling.
It is important to note that this does not affect the salary paid out by the private corporation. Salaries that are paid out of the corporation to family members still need to be paid out at a reasonable amount, compared to the work performed.
The income that is now subject to TOSI include the following:
dividends and shareholder benefits from a private corporation
income received from a partnership or trust, where the income is derived from a related business, or rental income in certain instances
income on certain debt from a private company, for example- interest
income on gains from the disposition of private shares or other property after 2017
As you would expect, there are exceptions to these new rules. These include excluded business, excluded shares, reasonable return and an age exemption.
Excluded business
If family member is over 18 years of age and has worked for the business for an average of 20 hours per week in the current tax year, their gains or dividends are exempt from TOSI. This is provided that the income that they are earning is reasonable compared to the work that they are completing.
Or, if the individual is over 18 years of age and can show that they have worked for an average of 20 hours per week in 5 previous tax years, their dividends that they receive now or in the future will generally not be subject to the new TOSI rules. It is important to note that the 5 years don't have to be in succession of each other and they can have occurred anytime in the past.
It is always important that the company tries to maintain their records to reflect this employment, again averaging out to 20 hours per week. The government may have made some exceptions when the rules were initially changed, when they were looking at the previous 5 tax years referenced, though they may be less lenient going forward.
As some businesses in B.C. are only seasonal, the family member only needs to show that they work these 20 hours per week during the part of the year that the company is operational.
Excluded shares
This exemption is applicable to a family member of the business owner that is 25 years of age or older, and who owns at least 10% of both the company's value and its votes.
In addition to this, this exemption only applies if the corporation earns less than 90% of its income from the provision of services, and that less than 10% of their income comes from one or more related businesses with respect to the individual.
A related business includes any corporation where the individual of the business mentioned above, owns shares of another corporation.
The final requirement is that the shares cannot be held in a professional corporation such as a law firm, an accounting firm, or dentist and physician clinics. More simply stated, this exemption will not apply to professional corporations.
When discussing related businesses above, this may sound like we are discuss an operating company (opco) and a holding company relationship. Typically, a holding company will generate the majority of its income from the opco, so it would not be allowed under this exemption.
There may be different scenarios though, where the owners can still find tax advantages. As an example, we have a holding company whose only income is from the annual distribution of dividends from opco, and holding company owns all of opco's shares. Opco meets all of the above stated requirements regarding their income from services and it is not a professional corporation.
Holding company has two individuals that hold an equal number of shares in the company. One person is involved in opco's business while the other individual is not. The individual who is not involved with opco would be receiving an income from the related business noted above so would not be exempt.
Yet, if after a few years holding company sells it shares in opco and invests this money into a different portfolio, after 2 years both individuals would fall under the excluded shares. This is because the previous year's income would show that it did not come from opco, which was the related business.
This may seem complicated, which is why you should speak with an accounting professional before making any decisions.
Reasonable return
This third exemption is if the family member is at least 25 years of age and they receive what is deemed a reasonable value in income from dividends.
The reasonable criteria include any amount of previous contribution, or investment into the company as well as any work performed in support of the business. Other criteria include any risk that assumed by this individual in relation to the business, any amount of property that they contributed to the business, or any historical payments made by the business to the individual. The government has also included 'any other relevant factors as a reasonable criterion'.
Age Exemption
The final exemption is if the owner of the business is over 65 years of age. They are allowed to split their income with their spouse, regardless of the spouses age and their income will not be subject to the TOSI rules.
Need help from an expert?
If you need clarification on how the new rules and exemptions may affect your company, let one of our experts at Valley Business Centre help. For over 30 years, Valley Business Centre has been providing comprehensive bookkeeping, payroll and tax services to our clients in Whistler, Squamish, the Sea to Sky Corridor and metro Vancouver BC areas. Valley Business Centre provides reliable and effective services to all clients.
Disclaimer
This article is written for informational purposes only. It is current at the date of posting and changes to laws and regulation may result in the information becoming outdated. It is not intended to provide legal, tax, or financial advice. It is recommended that readers get advice from a tax professional before making any final decisions.