In real-estate driven economies like Vancouver, and throughout the rest of British Columbia, there are many questions that need to be addressed, surrounding the purchase of real-estate. One of these questions that business and corporation owners in Vancouver and Canada need to ask is whether or not they should buy real estate with corporations – instead of personally.
The answer to this question starts with asking if you are talking about real estate for personal use or for investing purposes. By personal use we mean your primary residence and possibly a vacation home or cottage. Investing purposes includes purchasing real estate to hold, rent or flip.
When talking about purchasing your principal residence, it may actually make more sense for you to purchase your home outside of your corporation. The reason for this is, is that when you sell your home in the future, there will be a tax benefit.
This tax benefit is that you can claim a principal residence exemption on the property value appreciation. There are some rules in place as to what your principal residence is. This includes that you can only claim one home per family and you need to (typically) live in the home. As well, the purpose of the residence cannot be to earn income and there are some restrictions regarding the size of land.
As always, CRA does have stipulations in place so it is always important to discuss your options with your accounting and tax professionals. So, always make sure to consult with the CRA, and to consult with your accounting professionals.
Nevertheless, if you are looking to use your corporation to buy your home, there are a couple of different options.
1. Corporate loans.
One option to purchase real-estate may be that you choose to have your corporation give you a loan for your home purchase, as an employee of the company. Being an employee of your own company means that you need to be on payroll. So, there may be some difficulties if you operate as a board member or contractor.
You could then get a tax-free loan from your corporation, which would need to be supported by a written agreement. As a homeowner, you would then need to pay a reasonable amount of money in interest payments as well provide a reasonable time frame for the loan to be repaid to the corporation.
If the company needed to take out a mortgage, the home would be used as collateral for the loan. But, this would allow you to purchase a home and repay it back – all while keeping it in the company.
2. Corporation purchase.
A variation on this would be if the corporation itself purchases the home. Doing this would allow you to utilize cash held by the corporation, and if needed, the corporation would take out any additional mortgage. You would then pay rent back to your corporation and they would be able to claim this as income, after deducting all of the expenses.
This may be a simpler way of purchasing real-estate, but still allows you to purchase personal housing through a corporation.

There is a significant distinction between holding companies and operating companies that we talk about in one of our other blogs. If you choose to have your corporation purchase your home, it would be smart to have it held by your holding company.
This way, your home would be a protected asset. If needed, the operating company could make a documented tax-free loan to the holding company that you are also a shareholder of, and the holding company would pay annual interest back to the operating company. As a homeowner, you would pay rent to the holding company for the home and your holding company would pay income tax, less any expenses on this rent, or income.
If you do not already have a company in place, you should consult your tax accountant to see if it even worthwhile to transfer your property to the corporation.
3. Trust agreement.
Another option that you could pursue regarding your personal property is to purchase the property under your name and then set up a trust agreement that states that the corporation is the beneficial owner of the property.
The corporation would then be treated as the owner from a tax perspective and would claim the rental income as well as the expenses related to the residence. Again, consult a professional so that you know if there will be tax implications or capital gains.
When looking at secondary homes or rental property, it is typically better to not own these as an individual due to annual taxes and capital gains. If you are in a higher tax bracket, it would definitely be more beneficial to have the property held by the corporation, which would pay lower tax rates.
Purchasing real-estate, pros and cons
If you are looking specifically at purchasing a secondary home, there may be a disadvantage. You would need to compare the rent that you would need to pay to the corporation and its resulting taxes it would need to pay on the income earned compared to what the tax implications would be if you personally held the property.
Here again is where you need to speak with your tax specialist to determine if the costs and implications of moving the property or properties to a corporation when you already own them may outweigh the benefits.
If you are purchasing properties for the purpose of flipping them, the tax implications regarding the profits will be better in the corporation rather than personally. In this instance, your company could be taxed as low as 9-15%.
Another disadvantage is that it may be harder for the corporation to get financing. Depending on the financial institution, they may charge a higher interest rate for the corporation or require the directors to personally guarantee the loan.
In B.C. and real-estate hubs like Vancouver specifically, the mortgage lender may require that the company be registered in BC and may still ask for a personal guarantee from the principal of the corporation.
Again, each case is different especially and it can become more complex if you are looking at purchasing a second property out of Canada. Different countries have different tax laws and you will need to ensure you understand them before purchasing a property. Always check with your accounting professional to ensure you know the implications before you purchase.
A corporation may choose to purchase real estate, not for the benefit of personal use but for the benefit of the corporation. This could include purchasing the real estate that your company is operating out of, or any other properties that it wants for investment purposes.
If a company is a Canadian Controlled Private Corporation (CCPC), there can be benefits. For example, there is a capital gains deduction when corporate shares are sold or there can be increased number of deductions at tax time.
As well, some additional benefits of corporate owned real estate include profit, as the property appreciates, tax benefits due to expenses and cash flow if you decide to rent out your property.
Some disadvantages for a corporation to buy real estate include potential losses if you rent out your property, either from tenants not paying rent or damages incurred. As well, the corporation needs to consider the cost and time that are involved in not only finding the right real estate, but in the maintenance of the property.
One last thing to take into consideration. If you are planning on leaving the property to your children when you pass away, there may be inheritance tax savings if the property is held within a corporation.
If they are shareholders of the limited company, if and when the property is sold and they receive the proceeds, they may be taxed at a lesser level than inheritance tax. Even though there are no inheritance taxes in Canada at this time, there are rules that apply to properties outside of our borders.
Always remember to plan ahead and speak with a professional as this can save you at tax time or hurt your bottom line. Especially in cities and locations with plenty of international real-estate and corporate ownership of real-estate, it is important to consult with taxation and accounting professionals to figure out what the best option is.
Need help from an expert?
If you need clarification on the pros and cons of buying real estate with your corporation, let one of our experts at Valley Business Centre help. For over 30 years, our team has been providing comprehensive bookkeeping, payroll and tax services to our clients in Whistler, Squamish, the Sea to Sky Corridor and metro Vancouver BC areas. We'll give you the peace of mind you need to make confident financial decisions.
Disclaimer
This article is written for informational purposes only. It is current at the date of posting and changes to laws and regulation may result in the information becoming outdated. It is not intended to provide legal, tax, or financial advice. It is recommended that readers get advice from a tax professional before making any final decisions.
https://www.moneysense.ca/spend/real-estate/should-you-buy-real-estate-through-a-corporation/
https://www.cmmemortgages.com/guides/limited-companies/buying-property-through-your-limited-company/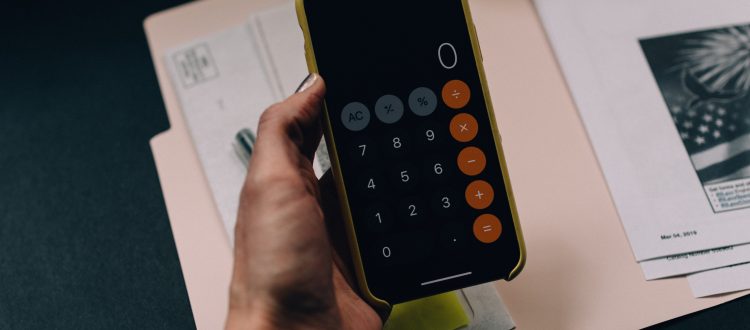 Whether you live in a dual-income house, or are working with family members, it is important in Canada to understand income splitting rules. During COVID, with many small businesses relying more on family members to help out in British Columbia and Canada, it's even more important to know income splitting rules.
Income splitting is simply when income from one (high-earning) family member is transferred to another (low-earning) family member to reduce tax burdens. In B.C., even though the marginal tax rates are lower, this is still something that families can do to reduce taxes.
Prior to 2018, a dividend from a Canadian private corporation (CCPC) could be paid to a family member that was 18 years of age or older without any restrictions. This simply meant that the family member would be taxed in their appropriate tax bracket.
Income tax brackets throughout Canada are seen below:
So, income splitting would allow a family member that (for example) is paying 29% tax to reduce their income to only have to pay 20.5%, and provide livable income to another family member who would then be paying 15% to 20% on their income.
In other words, the purpose of splitting the income among family members is so that the business owner could reduce the overall tax paid to the Canadian Revenue Agency.
Income splitting is also referred to as income sprinkling and would occur when some of the income of the business owner was shifted to family members whose income was less.
As you can see in the above table, the federal tax rate is significantly less for those earning less income. This means that (in theory) someone could cut their income in half by splitting income with a family member to reduce their income tax rate.
This is just for Canada though. Although B.C. does have a much lower marginal rate than other provinces, tax adds up immensely. For example, if an individual living in B.C. earned an annual income of $150,000, they would be looking at a tax rate of over 40%.
The table below shows the marginal tax rates (that is, the tax rate in addition to the federal rates seen above), that apply to business owners and employees throughout B.C.
Based on this table, if someone earned $150,000 per year in B.C., they would be on the hook for 43.7% tax. However, if they split their income with a family member so they only "earned" $90,000, and another family member earned $60,000, the primary earner would only have to pay 31% in tax, and the other would pay only 28%. A much more manageable rate.
Changes to the rules
In 2018, however, the federal government changed how they looked at income splitting, with the new rules came into effect on January 1, 2019. For small businesses and their families, these new rules affected some of the tax flexibilities that were offered as a result the income splitting.
This new regulation is simply an expansion of the rules for children under 18 years of age and is referred to as TOSI, or Tax on Split Income.
The new rules meant that dividends paid to family members, or the split income of all persons over 18, would now be taxed at "the highest marginal tax rate". Essentially, the new rule takes away the ability to leverage lower tax rates by splitting your income with a family member or members in a lower tax bracket.
In this context, split income includes dividends, capital gains or any interest and the individual is an immediate family member such as a spouse, child, or sibling.
It is important to note that this does not affect the salary paid out by the private corporation. Salaries that are paid out of the corporation to family members still need to be paid out at a reasonable amount, compared to the work performed.
The income that is now subject to TOSI include the following:
dividends and shareholder benefits from a private corporation
income received from a partnership or trust, where the income is derived from a related business, or rental income in certain instances
income on certain debt from a private company, for example- interest
income on gains from the disposition of private shares or other property after 2017
As you would expect, there are exceptions to these new rules. These include excluded business, excluded shares, reasonable return and an age exemption.
Excluded business
If family member is over 18 years of age and has worked for the business for an average of 20 hours per week in the current tax year, their gains or dividends are exempt from TOSI. This is provided that the income that they are earning is reasonable compared to the work that they are completing.
Or, if the individual is over 18 years of age and can show that they have worked for an average of 20 hours per week in 5 previous tax years, their dividends that they receive now or in the future will generally not be subject to the new TOSI rules. It is important to note that the 5 years don't have to be in succession of each other and they can have occurred anytime in the past.
It is always important that the company tries to maintain their records to reflect this employment, again averaging out to 20 hours per week. The government may have made some exceptions when the rules were initially changed, when they were looking at the previous 5 tax years referenced, though they may be less lenient going forward.
As some businesses in B.C. are only seasonal, the family member only needs to show that they work these 20 hours per week during the part of the year that the company is operational.
Excluded shares
This exemption is applicable to a family member of the business owner that is 25 years of age or older, and who owns at least 10% of both the company's value and its votes.
In addition to this, this exemption only applies if the corporation earns less than 90% of its income from the provision of services, and that less than 10% of their income comes from one or more related businesses with respect to the individual.
A related business includes any corporation where the individual of the business mentioned above, owns shares of another corporation.
The final requirement is that the shares cannot be held in a professional corporation such as a law firm, an accounting firm, or dentist and physician clinics. More simply stated, this exemption will not apply to professional corporations.
When discussing related businesses above, this may sound like we are discuss an operating company (opco) and a holding company relationship. Typically, a holding company will generate the majority of its income from the opco, so it would not be allowed under this exemption.
There may be different scenarios though, where the owners can still find tax advantages. As an example, we have a holding company whose only income is from the annual distribution of dividends from opco, and holding company owns all of opco's shares. Opco meets all of the above stated requirements regarding their income from services and it is not a professional corporation.
Holding company has two individuals that hold an equal number of shares in the company. One person is involved in opco's business while the other individual is not. The individual who is not involved with opco would be receiving an income from the related business noted above so would not be exempt.
Yet, if after a few years holding company sells it shares in opco and invests this money into a different portfolio, after 2 years both individuals would fall under the excluded shares. This is because the previous year's income would show that it did not come from opco, which was the related business.
This may seem complicated, which is why you should speak with an accounting professional before making any decisions.
Reasonable return
This third exemption is if the family member is at least 25 years of age and they receive what is deemed a reasonable value in income from dividends.
The reasonable criteria include any amount of previous contribution, or investment into the company as well as any work performed in support of the business. Other criteria include any risk that assumed by this individual in relation to the business, any amount of property that they contributed to the business, or any historical payments made by the business to the individual. The government has also included 'any other relevant factors as a reasonable criterion'.
Age Exemption
The final exemption is if the owner of the business is over 65 years of age. They are allowed to split their income with their spouse, regardless of the spouses age and their income will not be subject to the TOSI rules.
Need help from an expert?
If you need clarification on how the new rules and exemptions may affect your company, let one of our experts at Valley Business Centre help. For over 30 years, Valley Business Centre has been providing comprehensive bookkeeping, payroll and tax services to our clients in Whistler, Squamish, the Sea to Sky Corridor and metro Vancouver BC areas. Valley Business Centre provides reliable and effective services to all clients.
Disclaimer
This article is written for informational purposes only. It is current at the date of posting and changes to laws and regulation may result in the information becoming outdated. It is not intended to provide legal, tax, or financial advice. It is recommended that readers get advice from a tax professional before making any final decisions.