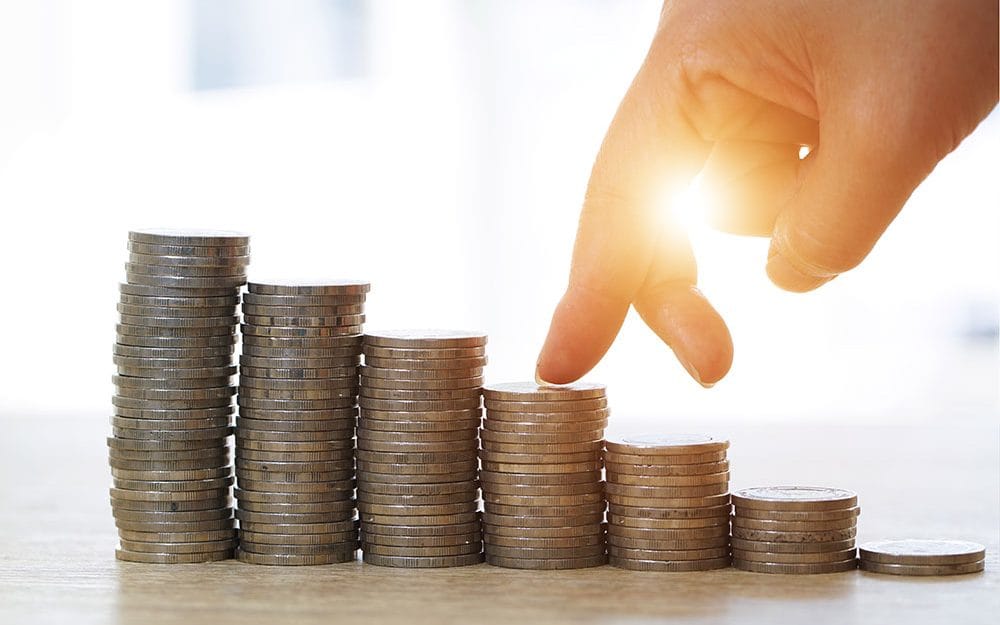 Top 10 Bookkeeping Tips
Top Ten Bookkeeping Tips
Managing your company's finances can be challenging. Whether you are an entrepreneur just starting out or a seasoned business professional looking for ways to improve your business processes, here are ten bookkeeping tips to help you.
Leave personal expenses out of your business
Sometimes owners don't know where their business ends and personal life begins. Given the number of hats that they typically wear, it's hard not blend work with home-life. But when it comes to the income and expense in your company, keeping them separate is key. If you are a newly-formed business, establish a company bank account and corporate credit card as soon as possible for you to make deposits and pay bills that are associated with your company. Keeping personal expenses out of your business will not only make your recordkeeping easier, it can also prevent problems with taxing authorities.
Hold onto your petty cash receipts
Be sure to monitor your petty cash and obtain receipts when cash is spent. Even though petty cash is a small balance, they are susceptible to theft since they are cash. Be sure to account for each transaction with documentation and reconcile your petty cash at least once a month. If petty cash transactions occur frequently in your business, reconciliation may need to be done weekly, even daily. This will help you to catch mistakes and may deter theft.
Make it a habit to pay bills by check or credit card
Avoid the urge to pay bills in cash. In addition to receipts and invoices, paying bills by check or credit card gives you a second form of documentation and helps you to track where your funds are going. By paying bills in cash, you run the risk of expenses not being recorded in your accounting records, which can cost you money as it may be a missed deduction.
Simplify your chart of accounts
Your chart of accounts is used to categorize your company's financial transactions. It is a means to group similar transactions together. An effective chart of accounts can help you to quickly pick out unusual or large changes in accounts that you may not have expected.
Most bookkeeping software includes a set of predetermined accounts. Consider using these as a base and adding only those that you need. Consider keeping your list simple, which allows you to quickly see the financial health of your company. A few best practices include;
Adding too many accounts can complicate your recordkeeping and make your reporting less effective. Be sure to add only the accounts that you need and have value.
Resist the urge to set an account up for each vendor. Rather, consider setting up by function.
Check your account classifications. When setting up a new account in your chart of accounts, be sure to pick the right classification, which is either as an asset, liability, equity, income, and expense. Errors in account classification can impact your bottom line if you have expense accounts showing up in the wrong place on your books and records.
Automate your recordkeeping
Using bookkeeping software, such as Quickbooks, Xero, and Peachtree, can help you easily keep track of your income and expenses. By entering transactions and paying bills through a software program, it will automatically record this activity into your accounting records. This eliminates the need to keep manual records or spreadsheets, both of which take your time and may be prone to errors.
Review and reconcile
On a monthly basis, take the time to review your financial position. Make sure your bank and credit card accounts are reconciled. If you invoice customers, review your accounts receivable by looking for discrepancies, unposted credits, and finally what's still due to you. Go through your expenses – perhaps there are ways you can easily cut back and save a little money.
It's all about the documentation – organized documentation
Every payment that is made should be supported by documentation, such as an invoice or receipt. When paying bills by check, it is recommended that you attach part of the check remittance advice or a copy of the check to the invoice. You should also mark the invoice "paid" in order to show that it is no longer due. This can help to avoid duplicate payments.
Paid and open invoices are often filed alphabetically, making them easier to find should you need to refer back to an invoice or a receipt. Proper documentation also supports the deductions that you might take on your tax return. If you are tech-savvy, you can also invest in a scanner and digitize your invoices and receipts. Just be sure that they are organized in a way that you can find them easily.
Use time tracking software to monitor and record your employees' hours.
If you have employees, consider use time-tracking software. Many programs on the market are cloud-based, allowing your employees to clock in and out using a smart phone or computer. Time tracking software automates a portion of your payroll process and can help eliminate clerical hours. It can also save you money as clocking in and out can give a more accurate picture of the hours worked, as opposed to a manual card. Some software packages integrate with bookkeeping software, making your payroll process even more efficient.
Monitor your accounts receivable
Staying on top of your accounts receivable will help the cash flow of your business. Customer who pay late can drag a business down, making it difficult to pay bills. By monitoring your accounts receivable, you can address slow-paying customers before they become collection problems. In some cases, you may need to work out a payment arrangement.
If you need professional bookkeeping help – get it
For some people, bookkeeping is just not something that they want to do. Rather than procrastinate, consider using an outside bookkeeping firm. Keeping your records up-to-date is essential to running your business. Using an outside firm that specializes in bookkeeping will free up time for you, but will also ensure that your records are up-to-date.
If you'd prefer to handle the bookkeeping in-house, consider using an accounting software package. Engage the help of a bookkeeper or accountant to assist you with both the setup and training. Knowing how to use your accounting software properly will help you to record your invoices and deposit, pay bills, and classify your expenses correctly.
Running a business is an exciting, but demanding opportunity. As an owner, you are responsible for ensuring that your financial records are complete and accurate. If you need help keeping your records up-to-date, the specialists at Valley Business Centre offer quality bookkeeping and payroll services.
Visited 230 Times, 1 Visit today